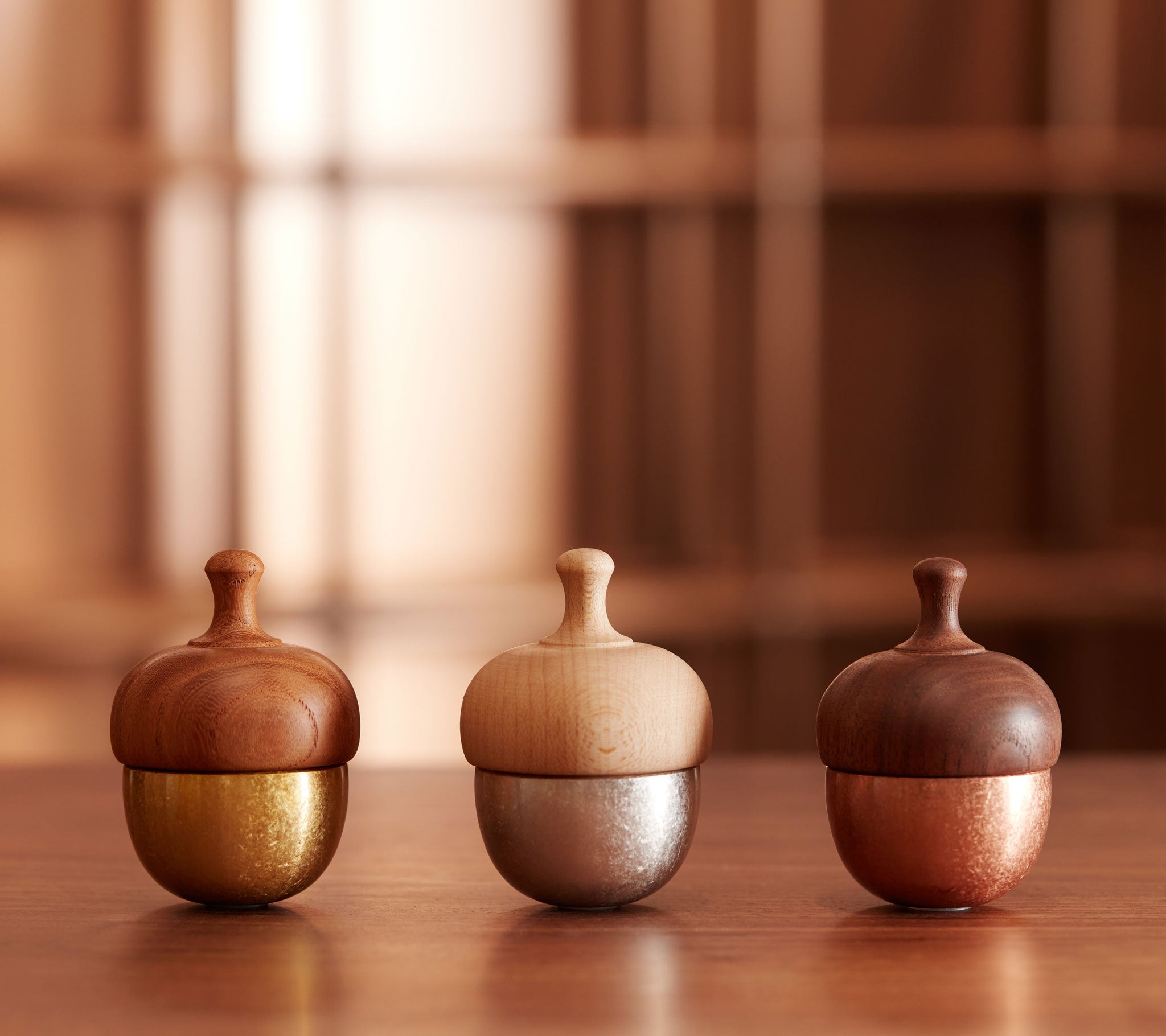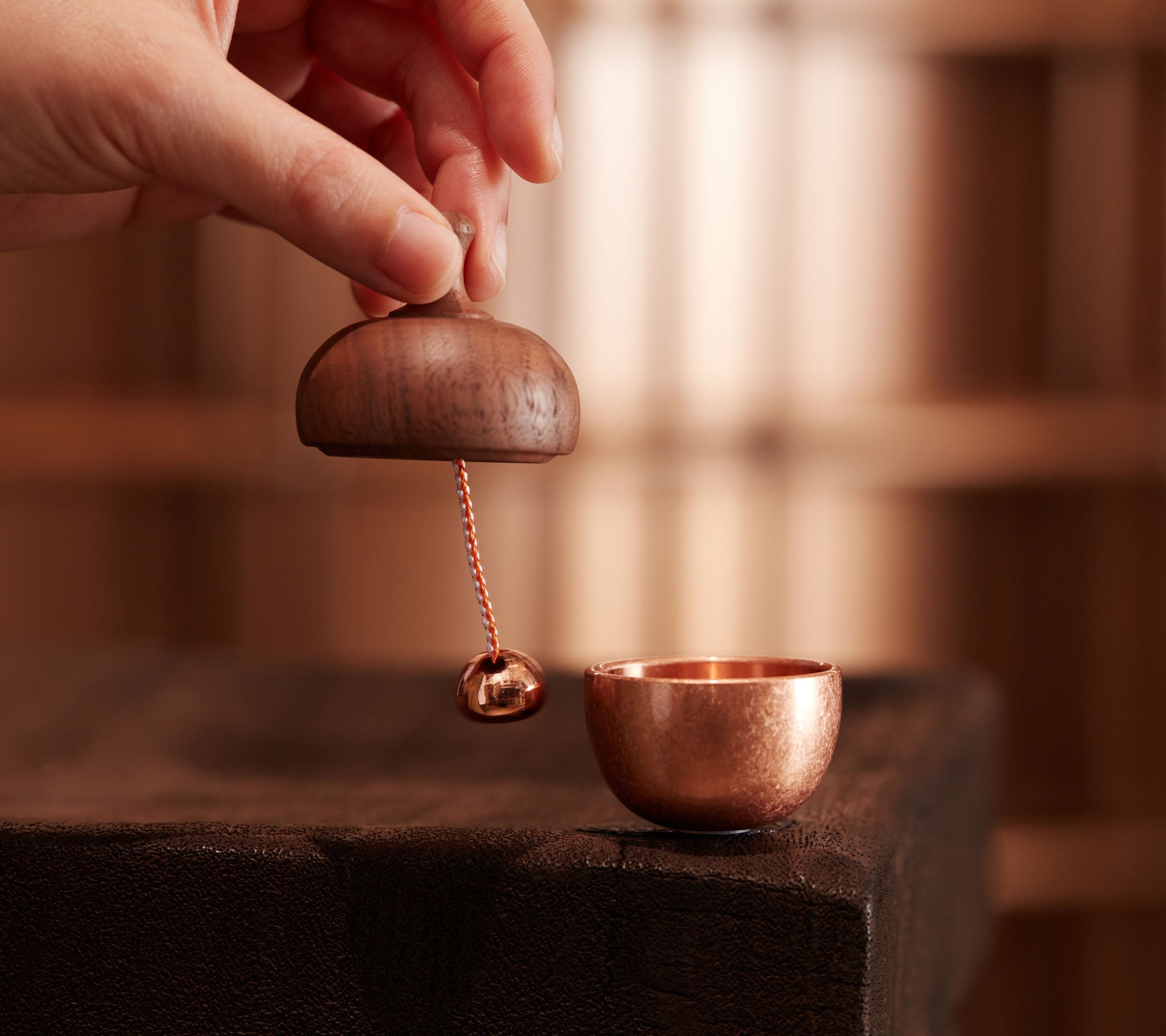 A small acorn-bell played by a pendulum enclosed.
The cheerful and clear tone gently soothes the mind.
The swinging motion of the pendulum also invites you to a peaceful everyday life.
Creative Pendulum Mechanism
The pendulum inside the Dongurin acorn allows you to ring the bell. The acorn hat is hollow inside, allowing the pendulum to be placed inside when set on the table.
Material: Brass, Natural Wood
Dimension: 44 x 61mm
商品資訊
Notes for use

・The specifications, colours, prices, etc. of the products listed are subject to change without notice for the sake of quality.

・The colours of the released products may be different from the actual images depending on your monitor setting, room lighting, etc.

・Since each Kuon-KUON product is handmade by craftsmen, the shape, weight, and finish may vary slightly.