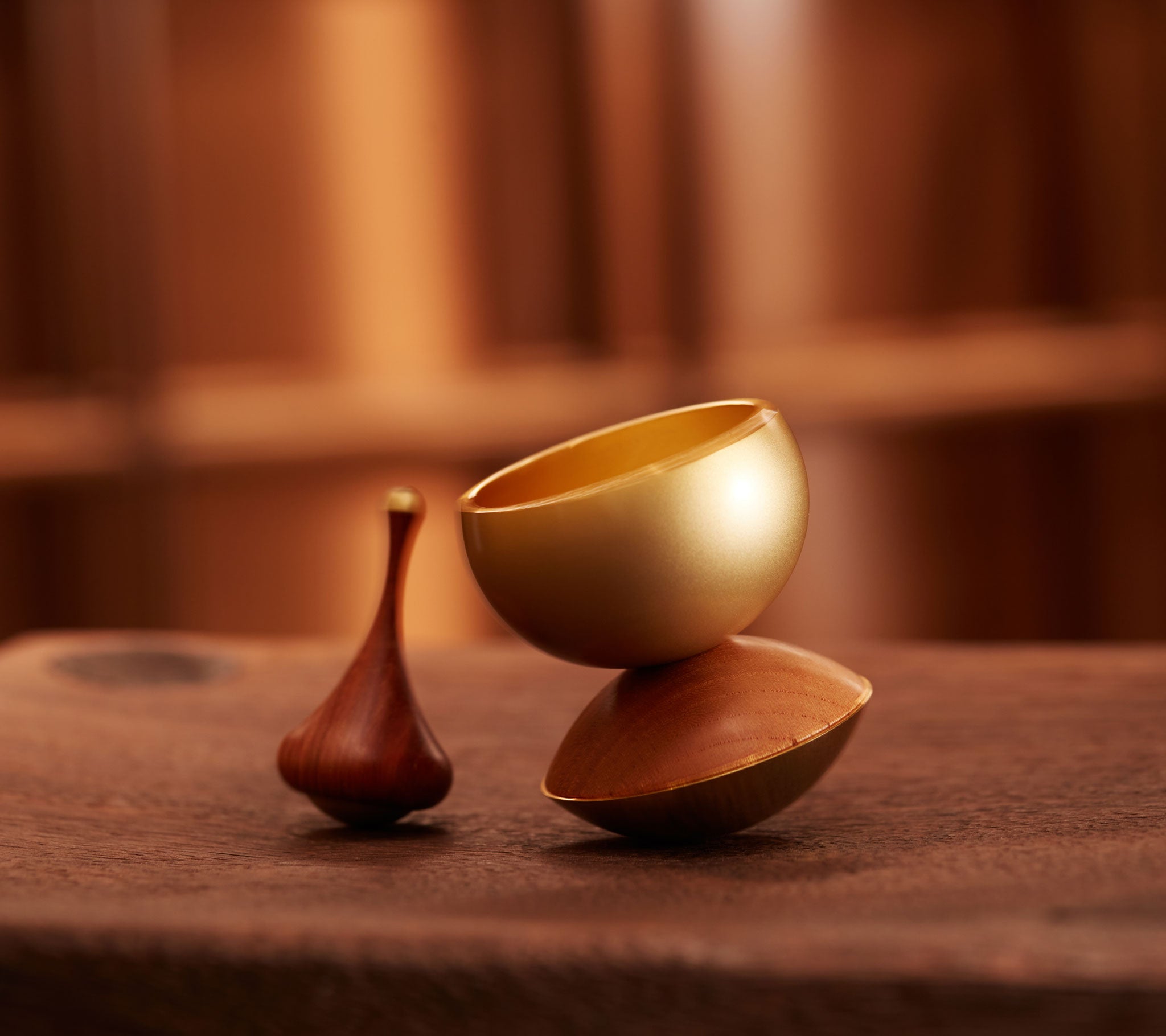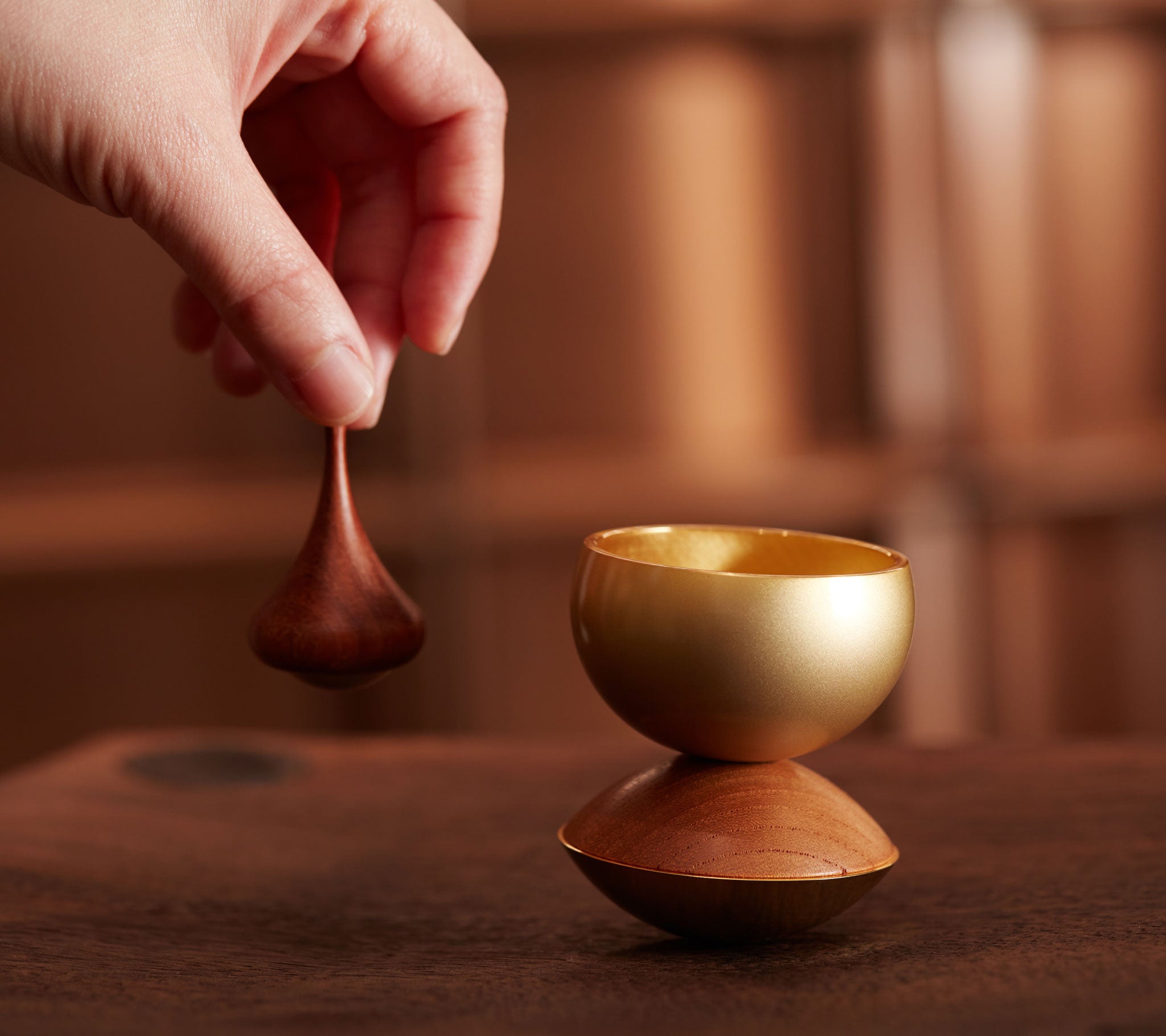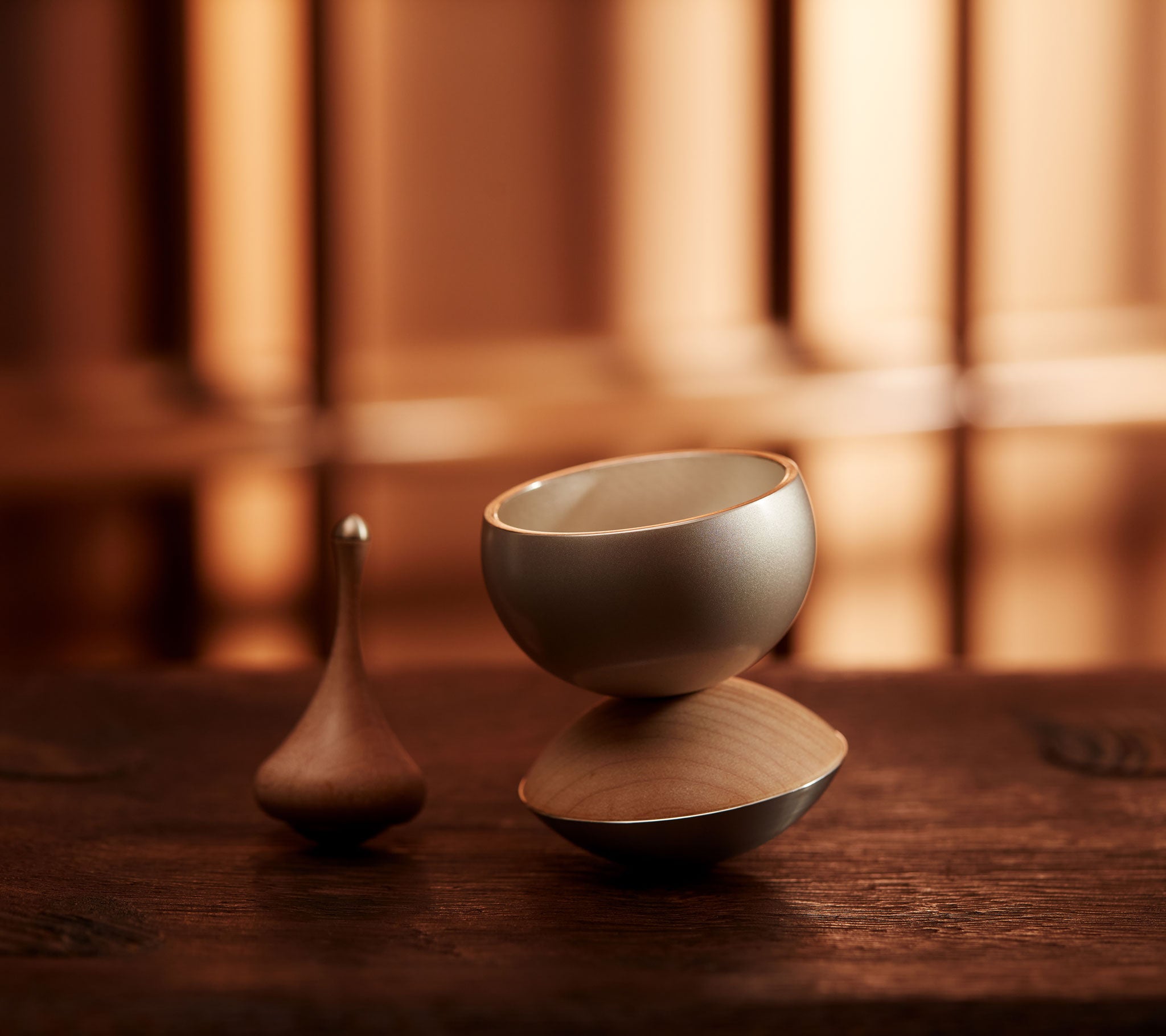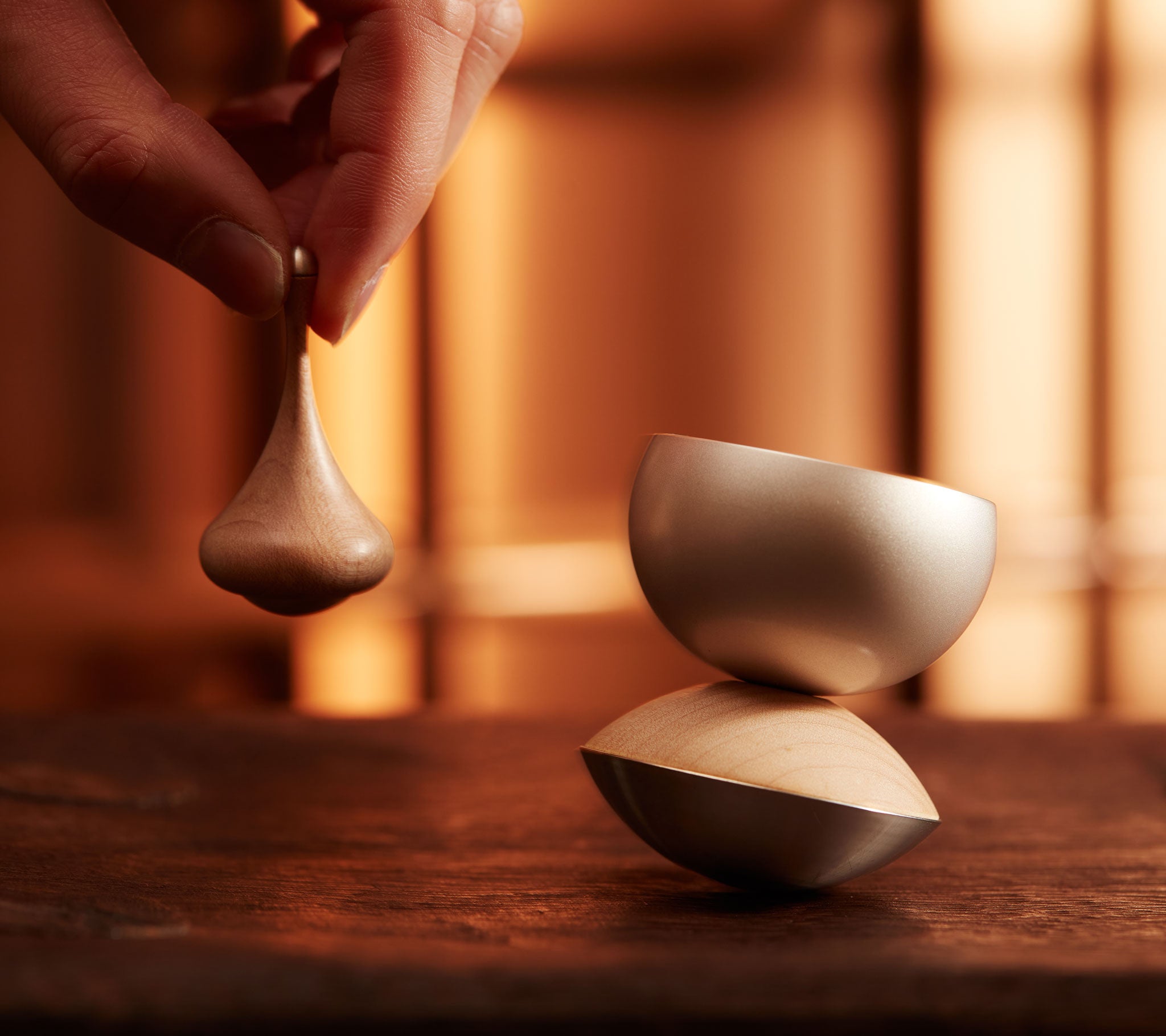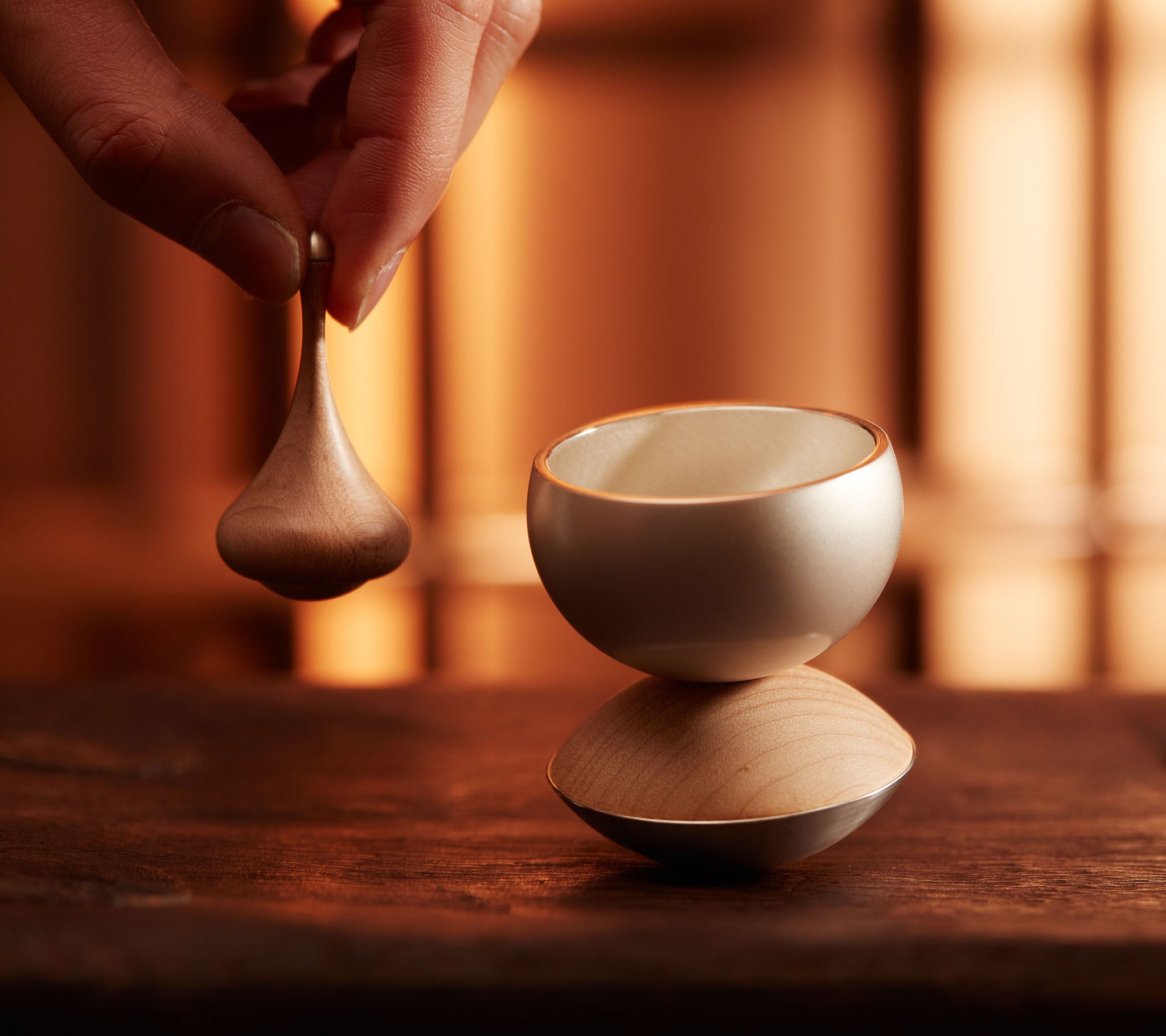 搖擺的聲音
音調和波動瀰漫在心間。Yurine 是一個帶有圓形底座的搖鈴。 隨著充滿活力的聲音,看著金屬輕柔的搖擺,給人一種堅實的重量感,您的心靈逐漸變得平靜。

迴盪的音調
鈴鐺的圓形底座會在您輕輕敲打時產生波動,使空間充滿活力和迴盪的聲音。

The reverberating tones of Yurine soak into your heart. Yurine is a swinging bell with a round base. Your mind gradually becomes peaceful with the vibrant sound.

A Tone That Reverberates
The round base of the bell creates fluctuations as you ring which fills the space with vibrant and reverberating sound.

本產品為搖鈴、指環棒、木底座3件套。
搖鈴 
金/銀:黃銅、天然木材
50 x H65mm

指環棒 
金/銀:黃銅、天然木材
28 x H57mm

木底座
天然木材(漆)
W100×D100× H8mm
This product is a 3-piece set of Rin Bell, Rinbo Mallet and Shikidai Base.
Rin Bell
Brass, Natural Wood
50 x H65mm

Rinbo Mallet
Brass, Natural Wood
28 x H57mm

Shikidai Base
Natural Wood 
W100×D100× H8mm
商品資訊
使用注意事項
・為追求品質,所列商品的規格、顏色、價格等如有變更,恕不另行通知。

・根據您的顯示器設置、房間照明等,發布產品的顏色可能與實際圖像有所不同。請注意。

・由於每個 Kuon-KUON 產品都是由工匠手工製作的,因此在形狀、重量和完成度上可能會略有不同。